Pattagasalianvilai, Eathamozhy Road, Nagercoil,
Tamil Nadu –
629001.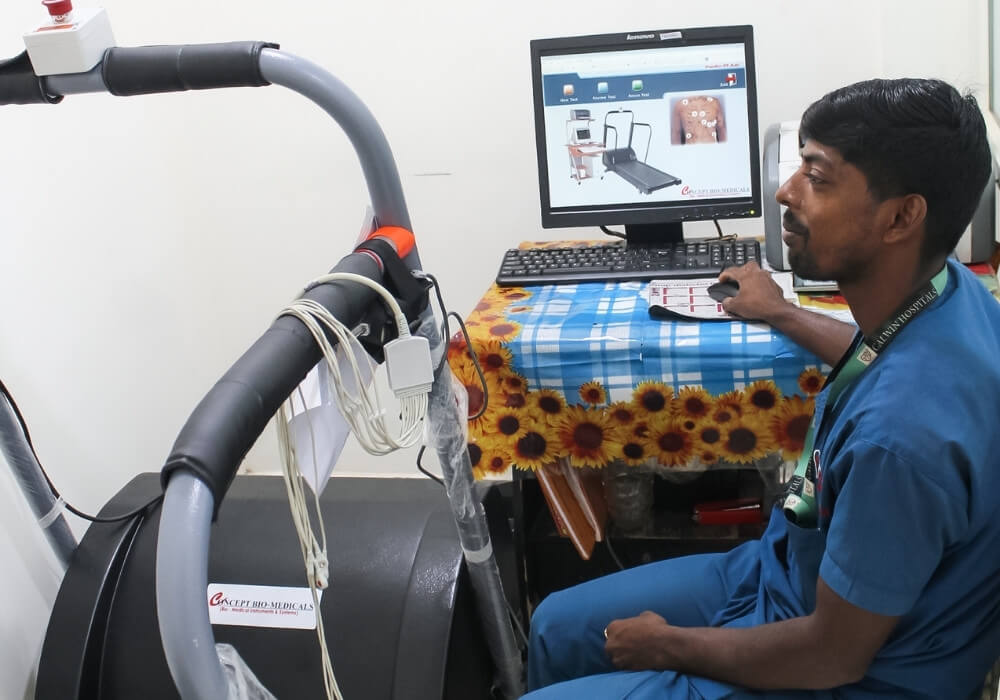 Calwin Hospitals, the No.
1
Cardiac Care hospital in Nagercoil, is fully equipped with state-of-the-art machinery and the latest diagnostic equipment to detect even the slightest anomaly of the heart. Our Cardiology Master Checkup includes ECG, TEE (Transesophageal Echocardiogram), TMT (Tread Mill Test), and Holter Monitor for continuous evaluation. These examinations are used to evaluate the structure and functioning of your heart like cardiomyopathic or valve disease. The procedure is a highly advanced test with minimal effect of radiation, unlike a Chest CT or X-ray.
For a hassle-free, quick, and accurate diagnostic test experience, get in touch with us for details about the echo, TMT, Holter tests, etc.
No, wearing a Holter monitor isn't painful.