We Care and Help Heal
HealthCare Provider
Leading Multispecialty
READ MORE arrow_forward_ios
Calwin Hospitals- A world class multi-specialty healthcare Centre equipped with specialists across all specialities and delivering unmatched service quality. Promising to consistently deliver top-in-class medical care to all our patients.
We Care and Help Heal
A Holistic Cardiac
Care Facility
A complete end-to-end cardiac care center equipped with the latest diagnostic and treatment facilities of Cardiology and top-in-class cardiologists and cardiothoracic surgeons, Calwin Hospitals, is the best choice for Cardiology related issues.
READ MORE arrow_forward_ios

We Care and Help Heal
Promise of
A Healthy Heart
We Promise Expertise and Care. Our advanced cardiology facility is led by an expert team of Cardiothoracic surgeons that boasts of a highly successful track record in cardiothoracic surgery.
READ MOREarrow_forward_ios
We Care and Help Heal
Promising a
Brighter Vision
Your Vision is Our Promise. Our state-of-the-art facilities and panel of expert doctors in Ophthalmology make us equipped to handle all kinds of vision trauma and the most trusted eye specialists.
READ MOREarrow_forward_ios
We Care and Help Heal
Helping You
Breathe Better
Assurance of perfectly healthier lungs. Our Pulmonology Department is equipped with expert doctors and best-in-class facilities to offer the most advanced respiratory diagnosis, treatment and care.
READ MOREarrow_forward_ios
We Care and Help Heal
Epitome of Skilled
Expertise and Care
We have the finest general surgery department, where every illness is diagnosed accurately and a perfect treatment plan is carried out offering the patient speedy recovery.
READ MORE arrow_forward_ios
Providing the latest and the most advanced technologies to ensure highly accurate diagnosis and providing the best available treatment facilities.
A highly experienced medical team and excellence in specialization assure highly accurate diagnostics and unmatched quality of medical treatment.
A handpicked panel of health experts who are renowned in their own field of specialization with proven and excellent track records.
When the Heart is at Ease the body is Healthy.
Chinese Proverb
Calwin Hospitals believes in providing the best medical care coupled with impeccable patient care to deliver health in the perfect manner.
A highly specialized
35
-bed facility, Calwin Hospitals is a renowned Multispecialty Heart Care Hospital in Nagercoil. Calwin Hospitals boasts of being equipped with the latest technologies, advanced know-how and great experience and expertise in handling all kinds of ailments. Calwin Hospital has a highly advanced Cardiology department armed with the latest diagnostic and medical equipment and advanced medical practices.
Our motto is to deliver unparalleled medical care and treatment with the help of advanced technology, infrastructure and the best team of medical experts and specialists. We aim to be the most trustworthy and dependable name in Medical Care in Nagercoil.
Our Specialized Departments
We have highly specialized in the department of Cardiology, Ophthalmology, and Pulmonology equipped with state-of-the-art facilities and the best doctors who are specialists in their fields.
The Cardiology department at Calwin Hospital is well equipped to handle all kinds of cardiac trauma and emergencies and has a successful track record.
Armed with the latest equipment and a team of expert doctors, you get the best eye care and advanced treatment facility at Calwin Hospitals.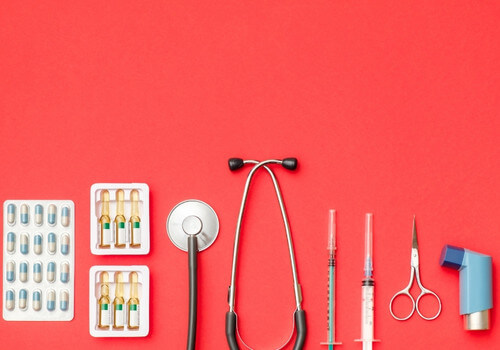 Calwin Hospital has a team of expert pulmonologists who are equipped to handle all issues of pulmonology and treat them effectively.
A Multi Speciality Hospital that offers Excellence in facilities and patient care.
The best Multi-Speciality Hospital in Nagercoil
Offering you the best facilities, treatment and medical care
The Stalwart of Cardiac Care
Dr.Calwin David Singh, who leads the team of doctors at Calwin Hospitals, is a highly qualified, experienced and best cardiologist in Nagercoil. Having graduated in medicine from the prestigious PSG Institute of Medical Sciences & Research in
2004
, Dr. Calwin pursued his masters in Internal Medicine from the Coimbatore Medical College Hospital. He further specialized with a DNB in Cardiology from the Madras Medical Mission Hospital and a fellowship in Diabetology from IMA. He has also practiced as a consultant in various hospitals before starting his own hospital, one of the best in Nagercoil.
Simply send us your medical concern or question and our care team will be glad to get back to you
We offer extensive medical procedures to outbound and inbound patients what it is and we are veryrk togetr recovery
My parents have been with Dr. Calwin now for three years. Dr. Calwin is always professional and compassionate. He relates well to people and takes time to listen and takes appropriate action on the symptoms. My father got surgery in this hospital, he is much more taken care, of He is good at building trust with his patients.
We have done CABG for my dad on Dec 2021. It all happened so quickly yet 100% clarity was given and my dad was mentally very much prepared thanks to the counseling and support from their team. All along with the procedure, our experience was very smooth. Operation handled by Dr. Azeem & team. I would highly recommend Calwin hospitals for any kind of cardiac-related conditions. And also, they help us a lot in terms of insurance and claim support. I have pestered them a lot for certain documents due to strict insurance norms. They were able to help us peacefully. Thanks to everyone associated. Hope many get benefited from here like us.
Excellent Hospital and excellent service !! Dr. Calwin is calm and patiently explains the situation and clarifies all your doubts. Excellent care is provided by nurses and support staff as well.
Hospital with good patient care, Dr. Calwin is very humble in treating patients, I loved the way he explains patient's health problems and gives solutions to the problem, the nursing staff is so caring they are not as rude as most the hospital nurses, and the hospital was very clean with all needed facilities totally satisfied and highly recommended for all cardiac problems.
Patient-friendly Doctors, explain our health issues in a very clear manner that we understand, also they gave us good treatment with proper explanation of treatment, I am grateful to Dr Calwin and his entire team for taking care of my grandfather.
Good service with all facilities in one place, I appreciate the way they explain patients' health issues and solution for it, finally found a solution for my grandmother's long time breathing difficulty.
The friendly doctor and nurses are polite and very helpful. Calwin sir's service is incredible and he is the best in handling cardiac patients also diabetic patients. To my knowledge, the only known cath lab attached hospital. Thanks a lot for your tender loving care. My whole family gets treatment at calwin hospital.
I love the way Dr. Calwin treats his patients with care and affection. He was so confident in treating my mother. Finally got a solution for my mother's chest pain after visiting so many hospitals. Thank you, doctor.
One of the best cardiologists in south Tamil Nadu, Doing open heart surgery with good quality & good emergency handling. We are very much satisfied. Thanks to Dr.Calwin & Dr.Azeem.
Our Panel of Medical Experts
Highly Professional and Experienced Doctors
We present to you our team of doctors who are the leading specialists in their field of practice. Each patient at Calwin Hospital is treated with special care and utmost attention and offered the best medical care, handholding them to a speedy recovery.
Hypertension is more prevalent in patients with diabetes than in the general population. It is believed that over 73.6% of adults with diabetes have hypertension. ...